Complete refractory and acidproof solutions
Steel & Metal industry
Megamet is a complete supplier of refractory solutions for the steel and metal industry. Our clients include leading companies in Scandinavia. Megamet provide service, installation as well as all existing refractories for the steel and metal industry. We have extensive knowledge and vast experience in the segment that extends from heat treatment furnaces, ladles, converters to the kilns.
Cement & Lime Industry
Megamet is a specialist in maintenance and turn-key projects to the cement- and lime industries. We have a long experience and expertise in rotary kilns, cyclone systems and shaft furnace. Our vast experience in these type of projects means that we work on projects all over Europe. We provide complete refractory solutions containing both materials and installation.
Energy & Environment
Megamet provides refractory lining and installation of all types of solid fuel combustion, bio and waste, such as CFB, BFB grate, rotary kilns and pre-furnaces. We have a large selection of refractories and tailored lining which results in long-life solutions.
Pulp & Paper Industry
Megamet is the leading supplier of complete refractory solutions for the pulp and paper industry in Scandinavia. Our many years of experience in these type of projects makes us the natural partner when it comes to handling lime kilns, soda, bark and boilers for fire and acid-proof solutions.
Construction, Industry & Real Estate
This business segment is primarily focused on construction for industry and real estate.
We provide flexible construction services with short decision-making processes within these segments.
Industry; reconstruction and construction maintenance of factory and office buildings.
Real Estate; construction services and refurbishment of commercial properties such as business and office premises as well as residential apartments.
Our construction services include construction and joinery work, concrete and brickwork, steel and sheet metal work and painting work. We also review subcontracts such as; Electricity, Plumbing, Roofing, Control and Control Engineering, as well as subcontracts in project form such as Construction Consultancy, including: Construction and Design.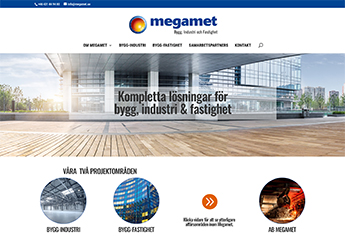 Special site for our construction service.
Only in Swedish.