Megamet, your long-term partner
Megamet is a full service provider of refractory and acid proof solutions for heavy industry. The finished product is often a furnace or a boiler that can withstand extreme temperatures and/or highly corrosive acids. In Scandinavia, which is our main market, we are among the major companies in the industry. But, we also have clients in Europe and the Far East. Our HQ, warehouse and prefab manufacturing is located in Ängelholm.
For any GDPR (General Data Protection Regulation) matters, please contact Annette Andersson annette.andersson@megamet.se.

We are certified


Quality ISO 9001:2015, Environment ISO 14001:2015, samt Working Environment ISO 45001:2018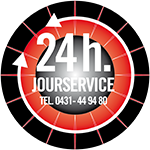 HOUR EMERGENCY SERVICE! CALL 0431-44 94 80